YES WE ALSO SPECIALIZE IN SIDING !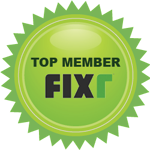 Roofers windsorlocks, CT
LET US PUT A ROOF OVER YOUR HEAD..WITHOUT BREAKING THE BANK ! Hello, thank you for visiting Gold Star Home Remodeling & Co. L.LC. RoofingTime.Com since 1977 our family has been installing ''Leak Proof'' Roofs in the Connecticut area. We are timely. Most roofs are completed in just two days. We are skilled, clean, (our job site clean up is meticulous) and thorough. We are a friendly family owned business that enjoys what they do and it shows! We are ROOFING SPECIALISTS. If it is time for a Roof replacement of course you will need a company that is not only knowledgeable….but one you can trust. Whether your situation calls for having to remove the existing shingles, installation over an existing layer, Flat Roofs, Sky lights, chimney flashing Roof venting installation, three tab shingles, architectural shingles or even small repairs, you can feel confident that the job will get done correctly with Gold Star remodeling & Co./Roofing Time.Com We cover your homes exterior with plastic prior to removing any shingles to prevent damage to your homes exterior and landscape, we have magnetic sweepers which we use to ensure there are no nails left on the job site. Our commitment to customer satisfaction is second to none. Not only during the installation of your new roof, siding, or windows, but after the work is complete. Our job is not complete until you are COMPLETELY SATISFIED. Fully Insured and Certified by the Department of Consumer Protection Reference # 614036 (WE GOT YOU COVERED FROM THE GROUND UP!) The owner is on the job from start to completion. Feel free to ask as many questions as you like before, during, or after the job. It is your home; we work for you, and are always open to any ideas, questions, or concerns. We are founded on trust and quality. We are professional and our main priority is to give you, not only an aesthetically appealing roof for your home, but also (A ROOF THAT DOES NOT LEAK!). Our prices are fair and competitive and include everything in writing you will get no surprises from us, just a Roof, Vinyl siding application, or new energy saving Windows to be proud of for years to come. We have many color choices to consider. David will sit down with you with material samples and help choose materials and the colors that are most appealing to you. We realize every situation and budget is different. Give us a call. You WILL save money and add greater value to your home. If you need or think you may need a new roof call David Sr. Today and arrange for a FREE quote and inspection! No gimmicks, fine print or flashy lines. Just a knowledgeable, substance free, competent, hardworking remodeling company that understands the adage" you get what you pay for'' ALL our work is GUARANTEED in writing CALL DAVID TODAY AND SAVE! (860) 623-ROOF some roofs complete in one day!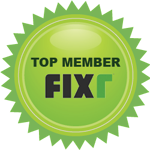 Roofers Hartford, CT
graphic design schools